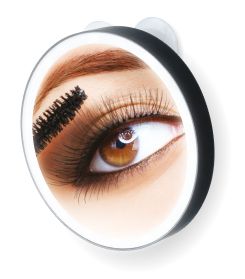 Leslie Hand Compact Mirror 10x
This small mirror which stand in a hand will be perfect for a lady bag..
The circular extrawhite lighting prevent shadows on face.
Thanks to its 2 suction cups it is possible to fix it on master mirror.
ref: MI22.18

Illuminated mirror 5x with suction cups
Easy and efficient, this mirror 5x has to be fix on a plano mirror thanks to its 3 suction cups.
The intensive extrawhite light 6400K allow a clear and sharp vision.
ref: MI22.20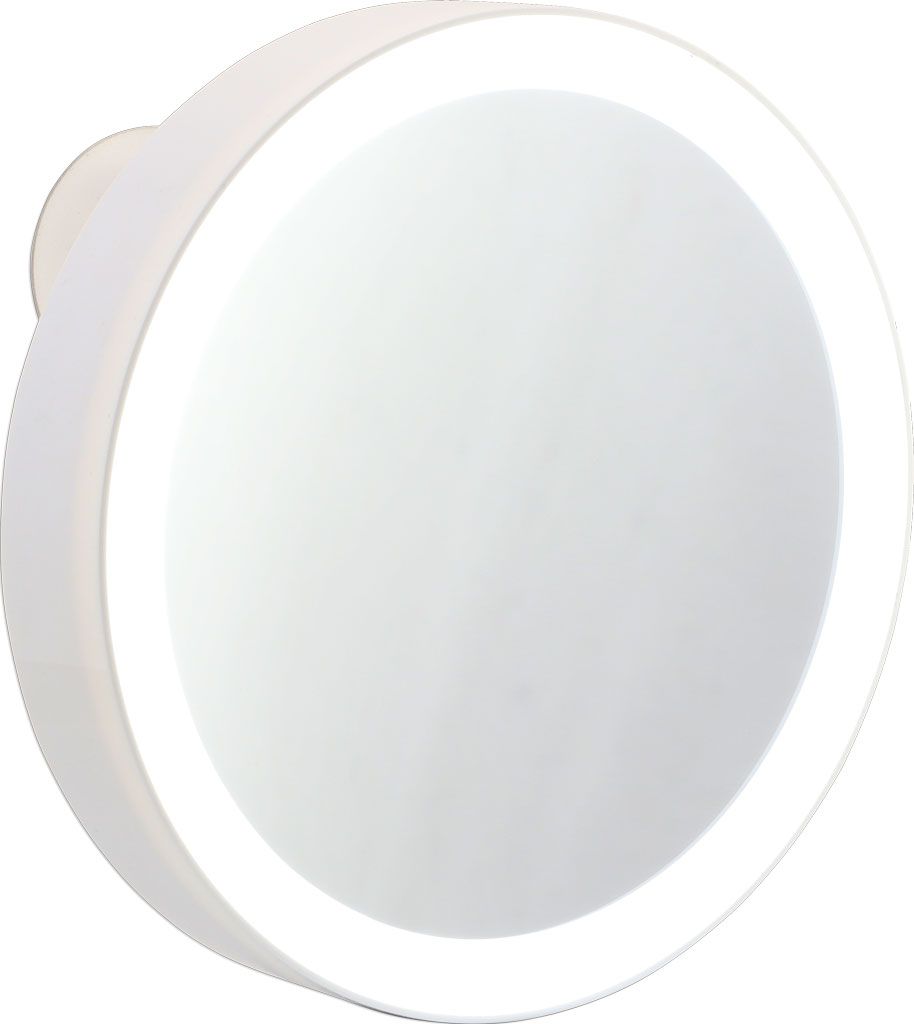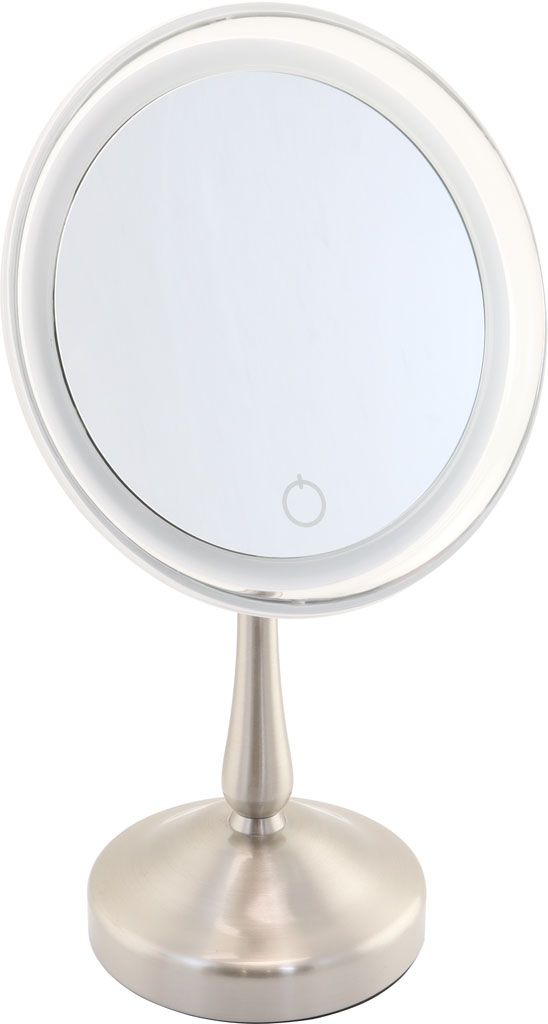 Table illuminated mirror 8x
This wide table mirror 8x will be perfect for frequent uses. A tactile switch on mirror face will control brightness and color temperature from 2700K to 64000K
Ecologic, it will automatically switch off after 10 minutes
With a superior optical quality, it has no distortions. This will allow an extended use without any tiredness.
ref: MI22.24
Dual face mirror 1x/10x Rechargeable with automatic lighting
The ultimate mirror
Need to use mirror on sofa ! No stress, this mirror will follow you. Thanks to its built in battery you could use it anywhere without any limitations.
Furthermore, it is equipped with a proximity sensor which will detect your face. The light will start and stop automatically.
With its many functions, its no distortions optics, its high quality chromes, this wide mirror is designed for an intensive and postpone use.
ref: MI22.31